Revolutionizing The Way Humankind Wears Jeans
Ubuntu Revolution is a designer inspired collection brand curated in the streets of the NYC; carefully crafted to revolutionize the way humans wear denim. With unique designs and innovative fabrics used to provide our revolutionaries with exceptional comfort and fit. With every wear of our product, you will feel more comfortable in your skin.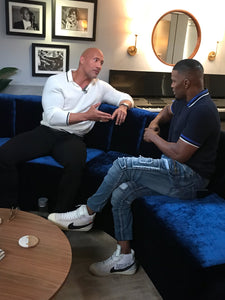 Public Figure Support
Actor, Jamie Foxx Hosting Interview with Actor, Dwayne Johnson ("The Rock") During the Grey Goose "Off Script" TV Series Collab; While Sporting Ubuntu Revolution Denim (Artisan Style Light Blue).
Shop this Style
Hip Hop Support
Rapper, Skippa Da Flippa Rocking Out With Black Apprentice Style Ubuntu Revolution Denim.
Shop This Style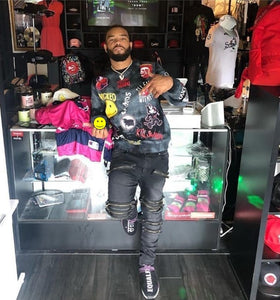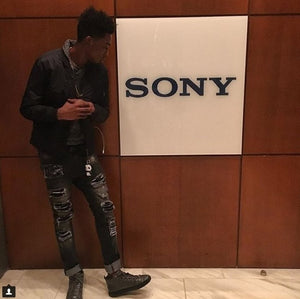 Hip Hop Support
Rapper, Desiigner Making Moves Rocking Out In Ubuntu Revolution Denim (Obliterated Style Black). 
Shop This Style
Hip Hop Support
Chicago Rapper, Lil Durk Seen Performing While Wearing Ubuntu Revolution Denim (Ribbed Style White)
Shop This Style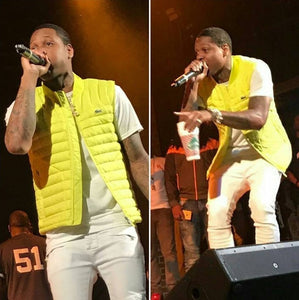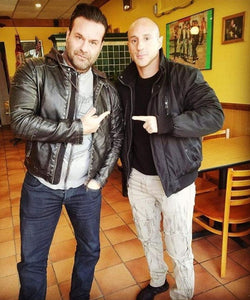 Actor Support
"A Bronx Tale" Actor, Lillo Brancato Posing with Award Winning Producer Noel Ashman. Wearing Our Ubuntu Revolution Denim (Moto 5 Tan)
Shop This Style
Ubuntu Retail Store Location
329-4 Broadway
Bethpage, NY 11714
Monday 12-7pm
Wednesday 12-7pm
Thursday 12-7pm

All other days by APPT ONLY